Looking for gate automation in Essex but not sure where to start? With so many companies now offering gate automation services, it can be difficult to know how to choose a reliable installer. While opting for a large multinational automation company may seem like a good choice due to the variety of options and affordable prices, it is important to remember that not all automation systems are created equal.
When choosing an automation system, reliability should be your top priority. You don't want to be stuck in the pouring rain, unable to open your gate due to a malfunctioning automation system. It is important to choose an installer who uses high-quality and long-lasting parts to ensure your gate operates smoothly and efficiently for years to come. Additionally, you should consider how quickly your installer can respond to any issues that may arise and how much they will charge for their services.
Keep in mind that an automated gate is a CE-marked piece of machinery and different systems are better suited for different products. For instance, a hardwood timber gate may be better suited for an above-ground Ram system than an underground Frog. The gate's manufacturing process can also play a role in the automation system's performance. Some gates may not be strong enough or have suitable-sized timbers for automation.
You should also consider the entry system for your gate. GSM entry systems, which use a sim card like your phone, are often more reliable than WIFI-based systems. They allow you to call the gate from your car and easily add or remove users with access to open the gate.
If you choose to purchase an automated driveway gate from one company and have it installed by another, it can be difficult to determine who is responsible for any issues that may arise. To avoid this, it is best to choose an installer who can provide the entire service from gate manufacturing to installation and automation.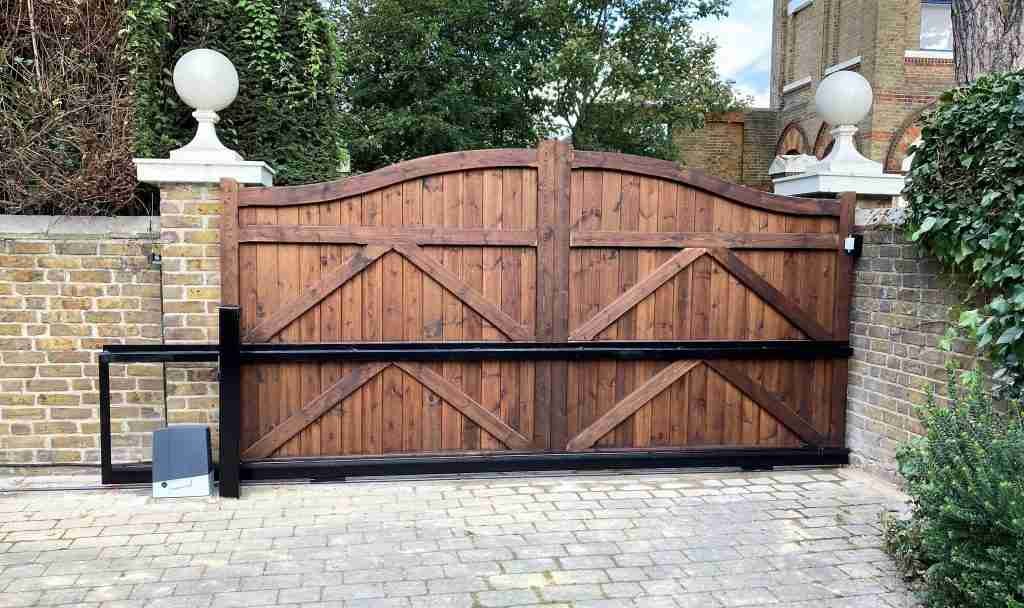 When it comes to gate fitting, the geometry of the gate can affect the automation system's installation. For this reason, it is important to avoid buying gates online without first consulting with an experienced installer.
In conclusion, purchasing a set of driveway gates is an investment and you want them to last as long as possible. Choosing a local manufacturer and installer with good online reviews who can handle every aspect of the process, from gate manufacturing to automation and servicing, is the ideal choice. So, make sure to shop local and choose an experienced and reliable installer for your gate automation needs in Essex.
Contact us now for further information